Why Liquid Rhyno?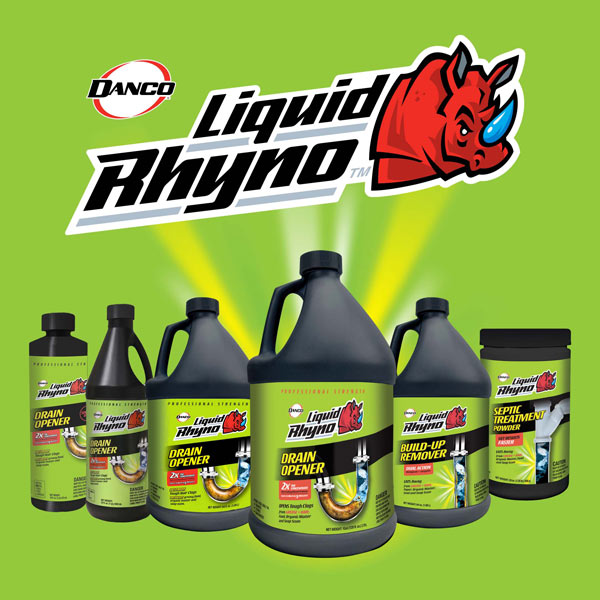 Liquid Rhyno charges headfirst at whatever household plumbing issue comes its way. Liquid Rhyno is the hard charging muscle, bringing powerful solutions for even the toughest plumbing problems… every time!
Liquid Rhyno products blends a deep understanding of plumbing systems with scientifically proven formulations that truly work. Liquid Rhyno is guaranteed to care for your pipes, preventing the disruption, hassle, and cost of calling a plumber. Safe for all pipes septic & city sewer.
We offer a complete line of Liquid Rhyno drain opening & maintenance products.
Bust through tough clogs!
Liquid Rhyno DRAIN OPENER

30 fl. oz. (1 qt.) 946 mL
62 fl. oz. (1.89 L)

Keep pipes flowing!
Liquid Rhyno BUILD-UP REMOVER
64 fl. oz. (1.89 L)
Protect your system!
Liquid Rhyno SEPTIC TREATMENT POWDER
20 oz. (1.25 lb.) 556g