Drain Opener 62 fl. oz.
Product #10963
Removes Clogs with the Help of 2X the Concentrate than Leading Bleach Products

Cuts Through Standing Water to Blast Away Clogs

Dissolves Hair, Grease, Paper, Organic Matter, Food and Soap Scum

For use ONLY in: Sinks, Tubs, and Showers

UL Tested & Fast Acting! Best in Class Proven Results! See Results in as Little as 5 Minutes!
Directions for Use
Slowly Pour 15 oz. directly into drain (62 oz. = 4 doses)
Allow to work for at least 10 minutes. Tougher clogs may take longer.
Flush with warm water.
Repeat steps if necessary.
To prevent splashing, do not use with plunger. Do not use in toilet.
Keep product away from heat.
Avoid contact with eyes and skin, faucets, drain stopper, trim and countertops. If contact occurs, rinse immediately to prevent damage.
Wash thoroughly after handling.
Your Affordable Drain Opener Solution Against Clogs
You can buy all purpose Liquid Rhyno Drain Cleaners from Walmart and Lowes.
Why Liquid Rhyno?
Liquid Rhyno charges headfirst at whatever household plumbing issue comes its way. Liquid Rhyno is the hard charging muscle, bringing powerful solutions for even the toughest plumbing problems… every time! Liquid Rhyno products blends a deep understanding of plumbing systems with scientifically proven formulations that truly work. Liquid Rhyno is guaranteed to care for your pipes, preventing the disruption, hassle, and cost of calling a plumber.
Safe for all pipes septic & city sewer.
Where is Your Clog?
Need To Know
First Aid
IF ON SKIN: Flush skin with plenty of water for at least 15 minutes. Seek medical attention if irritation develops.
IF IN EYES: Rinse eyes immediately with water. Remove contact lenses and flush eyes with plenty of water for at least 15 minutes. Seek medical attention if irritation develops.
IF INHALED: Remove to fresh air. If not breathing, give artificial respiration. If breathing is difficult, give oxygen. Get medical attention immediately.
IF SWALLOWED: DO NOT induce vomiting. If person is conscious, give plenty of water to drink. Seek medical attention.
FOR EMERGENCIES CALL CHEMTREC® (1-800-424-9300)
DANGER KEEP OUT OF REACH OF CHILDREN AND PETS. HARMFUL IF SWALLOWED. CAN CAUSE
BURNS ON CONTACT WITH SKIN OR EYES.
CONTAINS BLEACH (SODIUM HYPOCHLORITE), SODIUM HYDROXIDE AND WATER.
Precautions
DO NOT BREATH mist, vapors, spray.
DO NOT MIX with any other cleaners or chemicals as hazardous fumes or a violent reaction may result.
DO NOT use in conjunction with any biological products or septic systems.
IF VAPORS ARE RELEASED, leave area immediately – ventilate if possible.
CLEAN UP spillage immediately.
STORAGE: KEEP CONTAINER tightly closed and store in a cool dry place. Keep product away from heat.
DISPOSAL: DISPOSE contents/container in accordance with Local, State and Federal regulations. Do not reuse empty container.
FOR Product Questions CALL Customer Service (1-800-523-5135)
Maintain Your Drain! News, Tips and Trends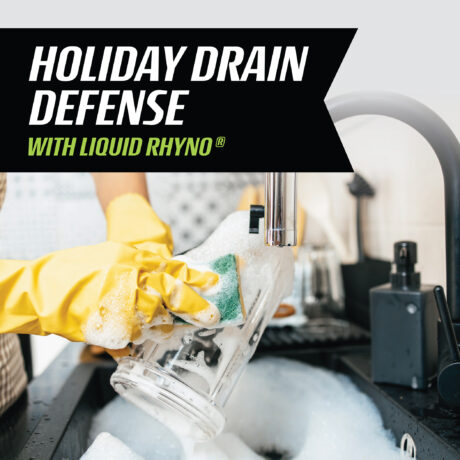 View More Blogs