The holiday season brings a flurry of activity to kitchens, often leading to a higher risk of drain clogs. As you gear up for gatherings, it's crucial to keep the plumbing in your home in top shape. At Liquid Rhyno, we have the most effective solutions to preventing clogs and build-up during this busy time. Let's explore how we can help you maintain trouble-free drains throughout the holidays.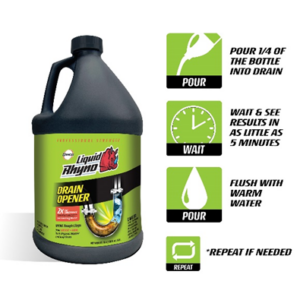 Battle Stubborn Clogs
When faced with stubborn clogs, our liquid Drain Opener is the ultimate solution. This robust formula tackles everything from human and pet hair to greasy food, organic matter, and soap scum. Whether it's your kitchen sink, bathroom sink, tub drain, or shower drain, the Drain Opener drain cleaning solution obliterates common clogs. Its 2X concentrated formula provides maximum strength, outperforming leading brands.
This drain opener liquid even works through standing water, eliminating the need for water removal before application. The Drain Opener charges through clogs and restores the flow in as little as 10 minutes. With a simple 3-step process of pouring, waiting, and flushing with warm water, you'll witness remarkable results.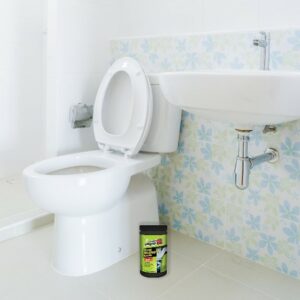 Maintain Smooth Septic Flow
Prevention with septic tank treatment is key to maintaining your plumbing's health, and the Septic Treatment Powder offers a perfect powder solution. Specially formulated with dual-action biologicals and enzymes, this septic treatment dissolves hair, grease, and paper, ensuring a clean and healthy septic system.
Monthly use of the Septic Treatment Powder will keep your toilet, septic, and other plumbing appliances free of accumulated build-up, which often leads to slow-running toilets or pipe blockage. With non-pathogenic bacteria, this formula is gentle on pipes and provides ongoing maintenance to prevent frequent septic backups.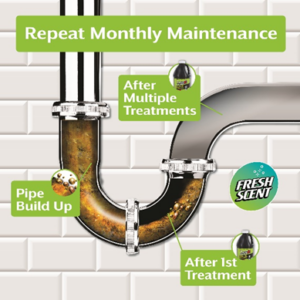 Drain Maintenance
Don't overlook your sink and shower drains – these drains can often become blocked by hair, food, and so much more! We suggest using the Build-Up Remover to keep your sink, tub, and shower drains in top shape. These fast-dissolving liquid-based solutions not only help eliminate odors but also prevent build-up, ensuring a smoothly running disposal.
Infused with a pleasant fragrance, the Build-Up Remover will also combat disposal smells while effectively cleaning all interior parts. Through routine use, you can prevent pipe build-up and maintain the integrity of your system, making these Liquid drain cleaners a must-have for a trouble-free holiday kitchen.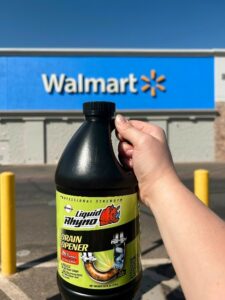 Enjoy a Clog-Free Holiday Season
As you prepare for the holiday season's culinary adventures, remember to use Liquid Rhyno! From battling stubborn clogs to preventing build-up and ensuring a well-functioning garbage disposal, Liquid Rhyno has your back. Say goodbye to plumbing worries and enjoy a clog-free, smooth-flowing kitchen throughout the holidays and beyond. Your festivities will be all the more joyful with the assurance of hassle-free drains.Top of Form You can check out Liquid Rhyno in-store and online at Wal-Mart!